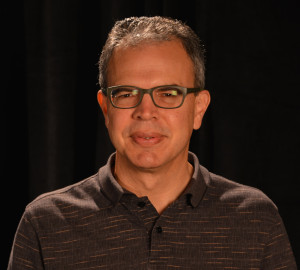 I believe that emerging technology, coupled with reason, open exchange of ideas, humility, and tolerance, can help us address global challenges and build a better world for ourselves and our children. I'm writing this blog to share my perspectives and I'd like to hear from you.
I'm a partner and innovation strategist at mach49, focused exclusively on helping teams from Global 1000 companies to create and launch new ventures from within. Small interdisciplinary teams from big firms are working with us to disrupt themselves and build businesses that were not imaginable five or ten years ago. Magic happens when mach49 teams teams foresee the implications of unexpected technical advances and visualize entirely new opportunities. I live for these moments.
I'm sure grateful to my mother and father, two unassuming high school humanities teachers in West Los Angeles, for supporting my interest in science, allowing tanks of salamanders and fish in the house and ham radio antennas on the roof.  When my well-meaning parents brought me to a huge aerospace firm in El Segundo so that a family friend could show me how grown-up engineers worked, cubicle fright nearly ended my career plans on the spot.  Luckily, I persevered with my study of Engineering Physics (undergrad) and Mechanical Engineering (MS) at Cal.  After the obligatory stint working and traveling through Asia to find myself, I spent four years at a spinoff of HP designing robot arms, then landed at IDEO over two decades ago. I had a number of rewarding and enjoyable roles at IDEO, most recently as Director of Technology Strategy.